Main Description
14707
Horizontal Image Area
14708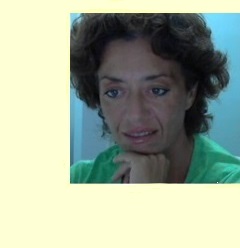 A few words about me
I am certified Life Coach from the National and Kapodistrian University of Athens. I have studied Social Sciences and Psychology and specialized in Forensic Psychology. I have long clinical experience as a counsellor and therapist in the Greek NHS.
My main interests lie in psychology, philosophy, quantum physics, and spirituality. My passions are evolution and transformation. I believe that the times we have chosen to live in are very important and exciting.
For this reason, a lot of us encounter challenges, and more often than not they feel they can't overcome them. Contemporary knowledge gives us the solutions. We know we can achieve revolutionary and unpredictable changes.
After a lot of study, I have combined my passion for change with my creativity and I have developed a psycho-educational, individualized program to help you with your personal development, health, wellness, happiness and relationships.

Footer
13544